Family Medicine
Dr. Tuakli is a family physician who is board certified by the American Board of Family Practice (ABFP). She has over 25 years of experience caring for families of all ages and backgrounds. Her successful private practice has been located in Laurel and Columbia, Maryland for 20+ years.
Our full scope family practice includes:
Pediatrics
Dr. Tuakli provides newborn care in the nursery at Johns Hopkins' Howard County General Hospital. From newborn to adolescence and beyond we provide pediatric care for sick and healthy children.
Gynecology
Dr. Tuakli provides office gynecology services including pap smears, colposcopies, removing IUD's and fertility workups. She also performs initial workups for fibroids, endometriosis and PMS and refer to a specialist when needed.
Internal Medicine
Our practice manages common medical problems like Diabetes, Arthritis, Hypertension and Thyroid disorders. Treatment of acute illnesses like the flu, stomach virus, bronchitis, strept throat and urinary tract infections are always accommodated with same day appointments.
Physical exams: Routine, Sports, DOT, Employment and Immigration.
Recommendations for vitamin and supplement regimens.
Weight management
Dermatology management of many skin conditions
Minor Surgery
Simple minor surgical procedures like mole and wart removal, skin biopsies. Incision and drainage of abscesses.
Cosmetic procedures like Botox, Dysport, Fillers and other skin care.
VIP Program
You can join our "VIP" program for a fixed annual fee if you prefer and you will be covered for all our services. We offer both individual and family plans.
The VIP program includes:
No waiting in the office!
Regular vitamin and supplement evaluation
Guaranteed same day appointments
No co-pays
Courtesy blood draws
Never more than $60 for any service even for patients without insurance
Annual executive physical at no charge including memory testing, lung function test, ECG and hearing test and much more
Hormone replacement and anti-aging visits included
Same day medication refills
Courtesy hospital visit and supervision throughout the DC/MD area
Faxed/ scanned referrals
30 minute time slots
Direct phone and email access to the doctor (even when she is away)
10% off all products including fillers and botox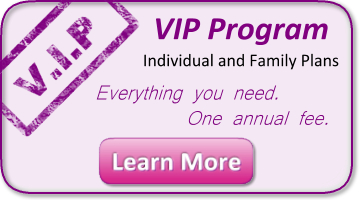 Caring for the whole family
Dr. Tuakli provides the following family practice services:
Pediatrics
Immunizations (Travel and Immigration-INS)
Adolescent Care
Mole, Skin tag, and Spider vein removal
Physical Exams
Office Gynecology/Pap Smears
Colposcopy
Minor Surgery
Internal Medicine
Insurance Physical
Please call beforehand to verify services covered by insurance.
A Testimonial
"On behalf of all of us in the Department of Family Medicine and the Georgetown School of Medicine, thank you."
- Vince WinklerPrins MD, FAAFP, Family Medicine Clerkship Director